Trip to SoCal and Visit to Disneyland for the 50th Anniversary Celebration
Southern California
May 21, 2005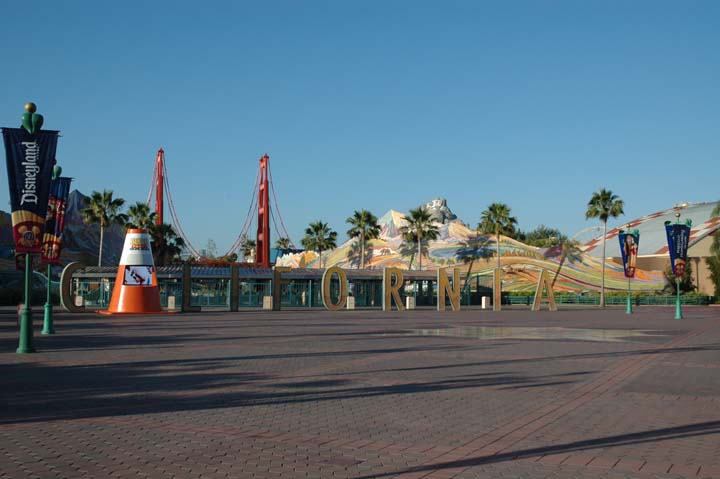 Created: 5/22/05
Last updated: 5/24/05





Some pictures from the Disneyland's entrance.

Buzz Lightyear's new ride.











































Mickey's ascent to the top of the Matterhorn.










Daytime and sunset shots of the Matterhorn.




Exterior shots of the Disneyland Monorail.









Some shots taken from the inside of the Monorail in transit.

Michael, Kelly, Sue, and myself.

Michael.






Some of the cars on the new Autopia.



This garbage can was in Tomorrowland and it was an automated Garbage can that talks and moves around. I thought it was pretty funny to see this thing in action.

The Queen from Alice in Wonderland.


Some helicopters flying overhead in formation.




Some of the plates inside Roger Rabbit's Toon Ride.







Shots while waiting to get into The Pirates of the Carribean.


50th Anniversary gold commemorative Mickey Ears.

Toontown train station.
The following shots were taken during the 50th Anniversary fireworks celebration in front of Cinderella's Castle. Sorry if some of the pictures came out blurry or under and overexposed. Also, there was a stupid lady that wandered in front of my digital camera so that's why you can see her in the left side of the picture. I had my Nikon D70 set up on a tripod and I just focused and then snapped away. Gotta make sure not to hit the tripod or the pictures will come out blurry.
Pictures from the Fantasmic show. Since it's dark out, I had to delete a lot of the action shots. I kept some of them that looked cool with the long exposure.