JDM Theory Car Show Benefit for the Palo Alto Teen Center
Palo Alto, CA
May 28, 2005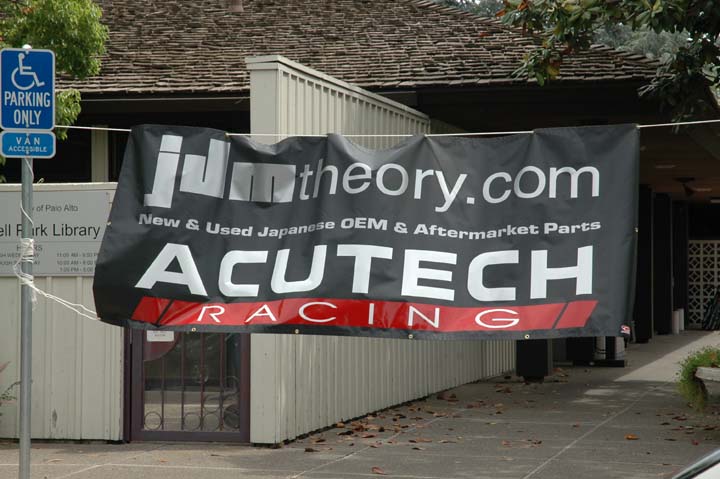 Created: 5/28/2005
Last updated: 5/28/2005
Ernesto and gang at JDM Theory held a car show with about 130+ cars in attendance. This was held as a benefit for the Palo Alto Teen Center to fund new Playstation 2s, games, and other items for after school and weekend programs. All proceeds from the show went to the Palo Alto Teen Center. Here's some pictures from the show.

























































My 1995 Nissn 300ZX Twin Turbo. I won best Nissan Z, but then again, there were only 2 Z32s and 1 350Z Convertible in attendance.
Nice Lamborghini Yellow G35 with nice rear bumper.










Some pics of my car with the yellow Infiniti G-35. Thanks to Junior for letting us showcase our two cars right in front of the stage. Forgot to take some pics with my trunk and hood closed. Oh well.









Another Nissan 300ZX Twin Turbo in attendance.









Infiniti G-35s and Nissan 350Z convertible.



Some Nissan Maximas. The last one is turbocharged.



Joel's turbocharged Acura Integra GS-R monster.
Nice Toyota Starlet with big box flares, a Honda S2000 motor, and S2000 instrument panel.












Toyota Corollas. The last one is supercharged.









Oldsmobile Ninety-Eight and Turbo PT Cruiser.


















A break dancing exhibition in progress.



Mitsubishi Rice captured in its natural habitat on the freeway. Idiot was weaving in and out of traffic.