2004 Mt. Shasta All Datsun Meet
Mt. Shasta, California
July 15-18, 2004
Written by Joseph Keawkalaya
Images provided by Joseph Keawkalaya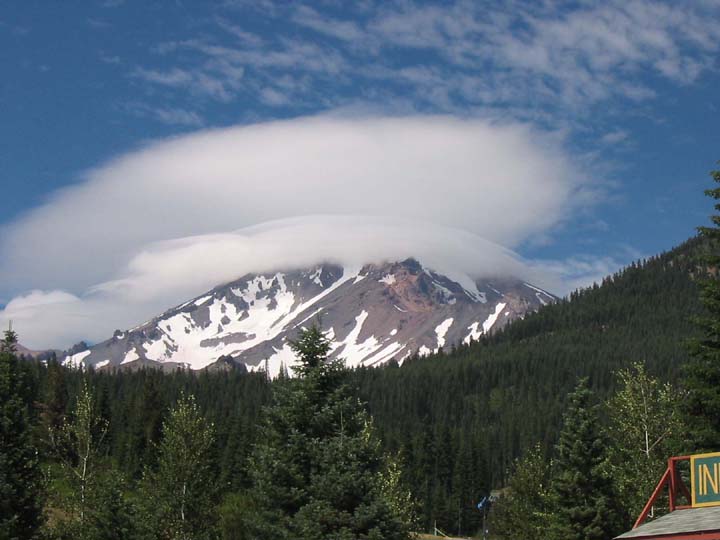 Created: 7/18/2004
Last updated: 7/18/2004
After the Thunderhill track event, we packed up our cars and headed up north to Mt. Shasta where the rest of the events were being held. It is a beautiful drive with a lot of nice scenery. If anything, it was worth the drive to see different parts of our beautiful state of California. Today was just registration day and two other events, the Poker Run and Gymkhana.
Glenn and I took part in the Poker Run and what that entails was driving a preplanned route through the Mt. Shasta mountain area and pick up 3 poker cards in 3 strategically placed locations. We received one card at the starting point and one more card when we returned for a total of 5 cards. The best poker hand would receive a trophy. The Gymkhana involved running a car with a driver and passenger. The driver would negotiate the course and the passenger would hit a ball on tees scattered throughout the course. Missed tee stations would result in deducted points and the fastest time would of course be the winner. Glenn and I sat out this event.





Glenn's 240SX Silvia conversion and my TT.
Here are some pictures of the cars that were parked in the lot.
Steve Neuman's beautiful SR20DET powered 510 that won best of show.











Supra Turbo powered 510 wagon. This guy's got some massive wheels tucked into those fenders. His rear tires are 285-30-ZR18 which are larger than the ones that we typically put in our TTs.
Mario's awesome SR20DET powered 510 that was featured in Turbo Magazine. Check out the brakes and other details in his engine bay.









The SR20DET in all it's shiny glory.

Yup, that's right, a 350Z horn unit.



Mario is a welder by trade and owner of TSR Fabrications. Check out his custom fabricated coolant overflow reservoir.
Look at all the polished bits in the engine bay. Even the steering linkage was polished.


Titanium heat shield for the brake master cylinder.
Brembo brakes and McLaren E-Brake caliper.



















































Other pictures of Mario's 510..


Indigenous lizard hanging out with us.
VG30DETT powered 510. The Intercoolers that you see draw the air from below the car. Air leaves through the top after it's flowed through the intercoolers. For those people who look at our Z32s and ask, "how the heck do you work on that thing," "there's no room in there," "you can't even stick your hand in there," "where are the turbos," well, you haven't seen a VG30DETT shoehorned into a Datsun 510 engine bay.
This guy's 510 is all original and only has 35,000 original miles. He is from Vancouver, BC.


Interesting "rising sun" paint job on Mario's friend's 510.