Trip to ZCON in Franklin, Tennessee July 29 - August 1, 2010
Created: 08/02/2010
Last updated: 08/11/2010
Every year, there is an annual Z Convention held somewhere in the country. This year, it was held at the Nissan North America headquarters located in Franklin, Tennessee. There were over 865 attendees that registered and showed up for the event. There would be a track event, autocross, Lane Auto Museum tour, factory tour of the Nissan manufacturing plant in Smyrna, Tennessee that builds the Frontier, Xterra, Pathfinder, and Altimas, Car Show, and many other events.
Glenn and I flew into Tennessee on Thursday afternoon and went home on Sunday morning. This was definitely a memorable experience for the lucky few who were able to make the trek out to Tennessee and brave the 90+ degree heat with high humidity days. There were so many beautiful cars, vendors, and people in attendance. The final awards banquet also included a Skype webcam chat with non-other than Yutaka Katayama, more affectionately known as Mr. K -- the Father of the Z.
For Day 1, Friday, Glenn and I made it a point to sample local cuisine as much as possible. We tried to do all of the things that a normal tourist would do when visiting Tennessee. Here's some pictures from our Day.
The Parthenon in Nashville, TN
Oh yeah, we found Cooters... the Dukes of Hazzard Museum. We wanted to check out the Grand Ole Opry but due to heavy rains and flooding back in May 2010, it was closed. We did find this gem across the street though. It sure brought me back some childhood memories when I used to watch the Dukes of Hazzard on TV. Yeeeeeeeee Haaaaaaaaaawwwwww!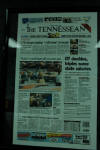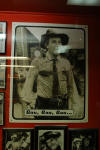 Roscoooooe P. Coooooooltrane...Gou... Gou... Gou....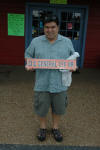 Glenn's souvenir.

We also made a trip to the Adventure Science Center. This is a great place to take your kids. It's the Tennessee version of the Exploratorium in San Francisco.
You cannot go to the middle of the country without visiting Waffle House.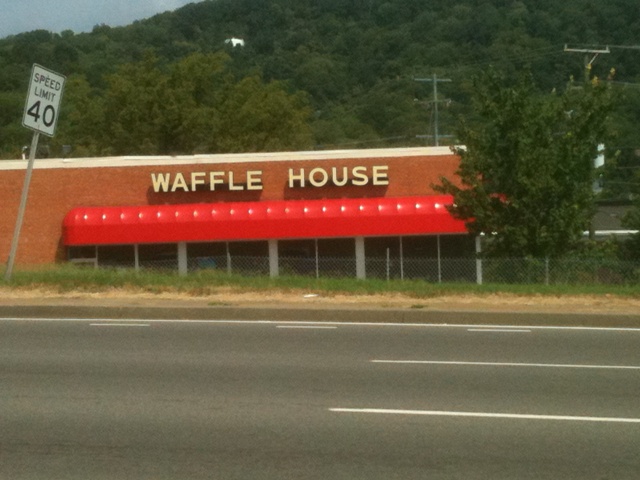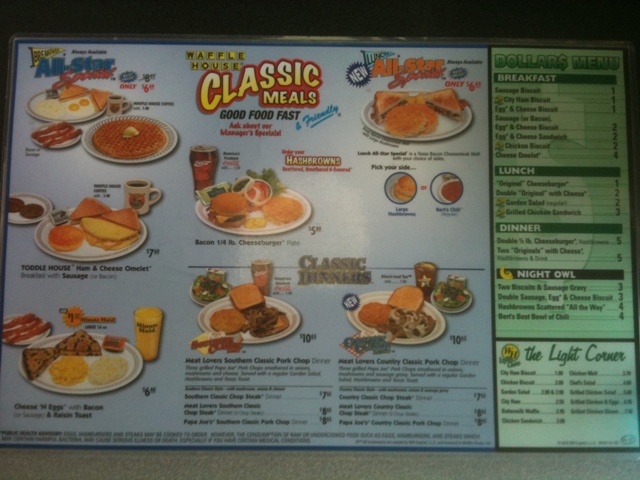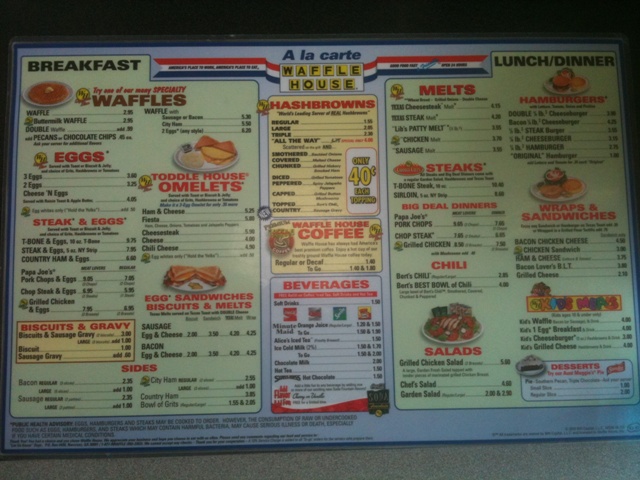 Mmmm... I ordered the All-Star Special with 2 eggs sunnyside up, 2 sausage patties, and their world famous golden waffle.
For dinner, Glenn and I had to sample some local BBQ at Jack's Bar-B-Que.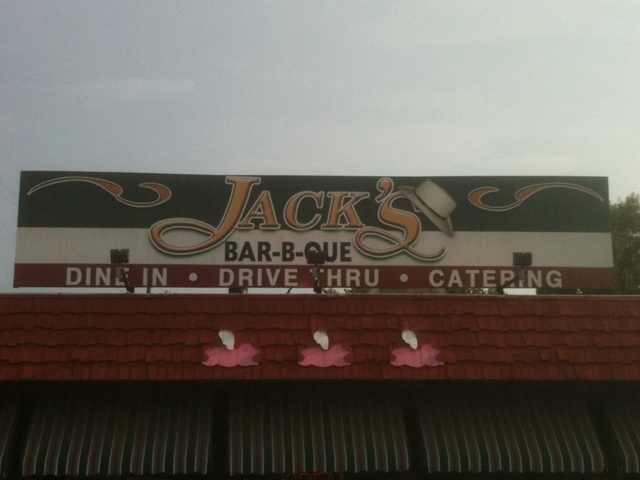 Jack's also offers their fare through the drive-thru window. I had the BBQ brisket and BBQ ribs with a side of potato salad, BBQ ribs, cornbread, and some pickles. Yummylicious.